Hey all!
So I know I haven't posted in… way too long. But I'm here to fix that.
And in case you don't already follow me on social media, I have a LOT of news.
Last summer, I wrote a new book. Which sounds like such a humble brag. Like what did you do over your summer vacation, Mrs. Confino? Oh, I wrote a novel. NBD.
Of course, that was back in the before times—you know, when the world was still functioning. I also got pregnant in the before times too.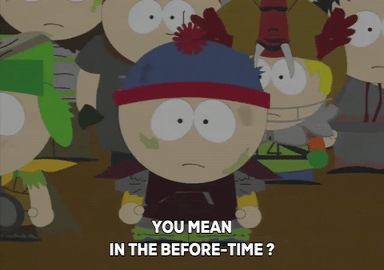 Then the pandemic hit and two wonderful things happened along with all of the horrors that this absolute nightmare of a year dumps upon us daily.
Number one, my goddess of an agent (who was also pregnant and due nine days before me) sold my book.
Then, just days later, she and I both went into labor and had our babies on the same day, a couple hours apart, though on opposite coasts.
So I'm now the proud mother of baby Max and the even prouder owner of a two-book deal with Lake Union Publishing.
That's right. They loved my book so much that they outbid two other houses and offered to take the next UNWRITTEN book as well.
Which is insane.
Especially because I now have to write a second book while teaching online and wearing a baby in a pandemic with a deadline of next summer.
No pressure or anything.
So what does it feel like when your lifelong dream comes true?
Honestly, I have no freaking idea yet. It still doesn't feel real even with book advance money sitting in a bank account. Granted, that money doesn't feel real either because I'm far too superstitious to spend any of it before I see how the book does. So instead I'm basically just crouching over it like an egg to see if it hatches. Which also speaks to my overwhelming sense of imposter syndrome because there's a tiny, little, itty bitty fine print clause in my contract stating that if I can't produce a high enough quality book for the second one, I have to give half of the money back. After taxes.
Again, no pressure.
But having that second baby in a pandemic, while full time momming AND full time teaching has also been so all consuming that I haven't had time to feel feelings about the book yet.
Because teaching while caring for a baby is hard on a level that I never dreamed of before. Like being a working mom on its own is insanely hard. There's the guilt of leaving your baby. And the even stronger guilt of KIND OF, SORT OF, JUST A LITTLE BIT not minding that you get a break from being a 24/7 mom and get to be something else for eight hours a day.
And teachers get to experience both worlds—I've had a few full-time moms tell me that I don't understand how hard it is for them, and to an extent they're right, especially because my husband is also a teacher and is home while I am over the summer. But I AM a full-time mom two months of the year in a normal year. And I know from my summers that that is also insanely hard.
This year, however, I don't even know what I am. Except tired. Oh god, I'm so tired.
We made the gut wrenching decision to send Jacob back to preschool. Which he's hating. But he needs the socialization after nearly five months of hard quarantine because of the new baby and his doctor was unequivocal about that. I feel like the world's worst mom daily though because he's having separation anxiety both because of the pandemic and because he knows Max is staying with me all day and he doesn't understand why he can't too.
Additionally, I'm not back out in the world. I JUST started grocery shopping instead of using Instacart, but I did wait until after Max was three months old just in case. I'm terrified of them sending us back to school. But I'm sending Jacob in, at three, in a mask, and hoping for the best.
World's. Worst. Mom.
I keep joking that I'm providing free birth control to the kids in my online classes because they're seeing how much trouble I'm having juggling everything. Max is a really good baby and most days he goes to sleep in his Ergobaby and I can just teach at my standing desk with him. And my mom comes to help a couple hours most days. But some days he screams for a significant portion of my class. A kid the other day asked if I could mute my baby.
He was kidding, but I was close to crying. Because there are some days when Max's naps coincide perfectly with my classes and I feel like I've got this mostly under control. And there are other days when I feel like I'm managing none of it at all.
But there are extreme highs as well. I'm such a psycho about Max's head after Jacob needing a helmet that he is literally only on his back to sleep. Our pediatrician said he has the roundest head she's seen on a four month old since Back to Sleep started. That was quite the win!
And Jacob, despite the hiccups with school, is so sweet with him. He comes in every morning, peers in Max's crib and says, "Hey buddy. Nice outfit!"
And the book IS becoming more and more real every day. I somehow made my way through my edits this summer with a newborn and we're now at the copy editing stage. Granted, sometimes my editor emails me with a request for something and I have to Google what it is (some things don't change) because this is all new to me, but what a great reason to use Google instead of for anxiety-relief!
I'll wrap this up because I've rambled enough, but I'm still here and I promise to be better about keeping at the blog—even when I'm trying to find time to write book #2 of this contract!